Hits: 87
https://gamerant.com/pokemon-planet-tips-tricks-starting-out/
VietNamese chú thích
Tạm dịch là 10 điều bạn cần biết trước khi bắt đầu chơi Pokemon Planet
Là Game Online chơi trên PC và Phone
PokeMon sẽ đầy máu khi lên cấp
Cách xem hướng dẫn bằng command chat /guide
Tùy chỉnh tốc độ trò chơi ngay trong Game Settings
Sử dụng EXP share để cày cấp ( 1 pokemon yếu khi mang theo item exp share vẫn nhận được kinh nghiệm khi nó không ra trận
Di chuyển qua lại giữa các vùng Kanto Johto Unova … bằng tàu ( mỗi vùng thường có vài điểm tàu di chuyển)
Sử dụng The Escape Rope để rời khỏi ( đó là item mỗi khi bị muốn rời khỏi hang , mê cung …nó được bán trong shop với giá rất rẻ)
Hệ thống mua bán giao dịch giưa các người chơi với nhau
Chức năng đi theo command /follow
Hệ thống Chat nhiều kênh
10 Things You Need To Know Before Starting Pokemon Planet
BYHOLLY ALICEPUBLISHED OCT 17, 2021
Pokemon Planet has quickly gained popularity as a fan-made MMO Pokemon title. Here are a few tips for players just starting out.
The Pokemon series has achieved incredible success across the globe with its' delightful stories. This has also sparked off many fans to make their own games, on different platforms and with different themes. Pokemon Planet is one of these such games! Currently featuring Kanto and Johto regions, the game is constantly expanding with new generations' maps and Pokemon.
RELATEDWeird Pokemon Games That Are Worth Checking Out
Since its' initial release in the late 2010s, Pokemon Planet has gained massive success due to its availability on PC – via web browsers. A lot of fans have been getting into the game, but can be left stuck with no hints on how to play – so here are some immensely helpful tips that new players should know before embarking on their new journies!Closehttps://imasdk.googleapis.com/js/core/bridge3.539.0_en.html#goog_378895221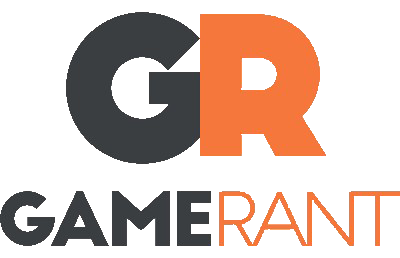 10/10Pokemon Planet Is Online On PC
The biggest thing to note about this game is that it is only online. The game is a browser-based application, with no downloads involved at all! This means that where there is no memory back-up of the player's progress on each computer, the game can be played anywhere and the save state is stored completely online. Players can simply log in and play from any laptop, or phone, anywhere and anytime!
There is also a lot of online interaction with other players. Clans can be joined to take on big battles together and have a little friendship. There are chat abilities (more on this later!), and other social features to go along with that – such as direct messaging, blocking, and such.
9/10Pokemon Heal When Levelling Up!
Another very helpful hint for new players to Pokemon Planet; Pokemon will heal when they level up! This is important to note as it will save trainers using unnecessary items or moves to refill the health bars if they are near to leveling up.
This is a great addition to the game, and should really be added to mainline games, too. Unfortunately, this feature is just found in Pokemon Planet – for now! To get Pokemon to level up, there are two classic ways: by fighting trainers and grinding through wild Pokemon battles, or by using rare candies.
8/10Use The Guide
Something that players may not know about Pokemon Planet is the easily accessible guide feature. While playing the game, if players open the chat window and enter '/guide', then they will be immediately linked to the YMA Quick Find Guide, created for Planet. This can answer many questions that players have very quickly.
RELATEDPokemon Games That Deserve Remakes
There is also the forum walkthrough guide, for a more in-depth look at how to play the game. This can be found at PokemonPlanet.net, and has well-written sections on everything from fishing, to regions, to a specific section on mobile gameplay. There is, of course, the Wiki page dedicated to the game, too!
7/10Settings Can Speed Up The Game
Now, everyone has played an early generation Pokemon game. And likely all the people playing Pokemon Planet are seasoned fans. So, it is understandable that there are some gripes – however, these can be solved! The settings menu in Pokemon Planet can speed up the gameplay, and remove some of the repetition, as well as improve the performance of the game itself.
The options include fast battles, with fewer animations and waiting times, the ability to turn off the music in the game, or animations. Players can also turn off weather animations. These settings are really good for older laptop or PC models that maybe can't handle the busy online aspect of the game. Players can also turn off swearing in the chat if they're a younger trainer with sensitive eyes
6/10EXP Share EXPlanation
Pokemon has implemented an EXP Share feature since generation 2, and this is not forgotten in Pokemon Planet! The system does, however, work a little differently. When EXP Share is turned on, 50% of the points earned from a battle go to the leader of the party (unless they faint during battle).
The remaining 50% is shared between the other party members, no matter how many there are. For instance, if only one other Pokemon is in the party, they would receive the full 50%, otherwise, the total is shared equally between the Pokemon. There is also an Enhancement item that can be bought and equipped – this boosts the share that the leading Pokemon gets to a whopping 75%!
5/10Travel Easily
Another recurring feature of mainline Pokemon games is the ability to quickly travel, be it by using Pokemon, or traditional methods. Like the EXP share, this is brought into Pokemon Planet, too. The classic modes are still in play; trainers can catch the ferry to visit different ports, they can surf with a Pokemon, and add a board to boost speed! Sadly, the HM 'Fly' does not allow travel.
RELATEDThe Top Fan Games That Pokemon Lovers Should Play
There is also the handy dandy bike that can be bought for 50,000 PokeBucks from the bike store in Cerulean City! The bike can be deployed by hitting 'B'. The game utilizes the ability to ride Pokemon, by using either Surf or Land Mounts. They can be purchased with Credits (won from tournaments) and provide the player with a noble steed on which to traverse the land.
4/10Use The Escape Rope!
There is one classic item featured in Pokemon Planet that players have figured out can be used beyond its sole purpose: the Escape Rope! Bought for 500 PokeBucks, the rope can be used to escape sticky situations – such as those caves filled with pesky Zubats that never seem to end!
However, players have figured out that the inexpensive item can be used as a fast travel mechanic, too. If a player visits a Pokemon Center and then heads into a cave (or other long areas), the Escape Rope can be used to travel quickly back to that center. It does not need to be the closest located center, either – if a player visits the center they want (and not another one before entering the cave), then they will be transported back to the precise one they chose, be it in a far-off city or down the road!
3/10Try The Global Market
The 'Global Market' is an ingenious option brought into Pokemon Planet. Working with the fully online abilities, the market, as the name suggests, spans the entire globe in real-time for all players to peruse. Players can buy health items, decorative and iconic held items, and even Pokemon!
The best thing about the market? Pokemon can be searched by level, type, and even whether they are shiny! The market also has a handy auction feature, along with buying and selling. To access the marketplace, head into any store and go up to the till, and click the Global Market option on the menu. Simple as that!
2/10Contact Fellow Players
Similar to any MMO game these days, Pokemon Planet has a chat system for players to converse with each other. By using an @ followed by the name of a player and a space, they can send and receive private messages, instead of a server-wide broadcast. These come up in brackets, so you know your secret message is safe!
RELATEDPokemon Spin-Off Games Ranked
Players can ignore or block problematic trainers, too, so there are safety options. Players can add each other as friends as well! To access all these features, click the trainer item in the menu on the bottom of the screen (it looks a bit like Ash), and chat away!
1/10The Chat Knows All
Perhaps the best thing that Pokemon Planet creators came up with is the functionality to find out exactly which Pokemon are available in the players' current location. This fantastic addition is accessed by the in-game chat.
By opening the game chat and typing in '/pokemon', it will bring up a convenient list of all Pokemon available in the area that the player finds themself, along with the Route or area name. There is also the cool addition of the '/honey' command, which shows a map of where the Honey item has been used to attract wild Pokemon!
Pokemon Planet is available now on most browsers.